DIT IS DE KOOP JE ROT PAGINA JONGENS
AND NOW…
FOR BIGGEST COLLECTION OF HORRIBLE CREEPY SKULLS YOU'LL FIND ANYWHERE!!!!
HEY, THIS IS THE REAPER HERE – OTHERWISE KNOWN AS 'MAGERE HEIN'.
BUY SOME OF MY STUFF, WON'T YA!
OR I'LL COME TO GETCHA.
EARLY!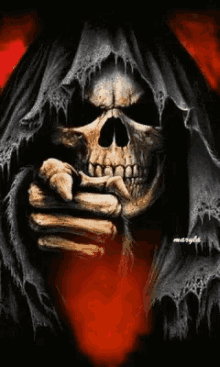 AS ABOVE, HERE BELOW.
SOLVE -COAGULA
I HAVE WINGS, HOOVES, FISH SCALES, AND A TORCH BETWEEN MY GOAT'S EARS.
I AM BOTH A MAN AND A WOMAN.
HUMAN AND ANIMAL.
AND I AM ON TOP OF THE WORLD.
WHAT DOES IT ALL MEAN?
WHATEVER YOU WANT IT TO MEAN, OF COURSE.
WHO AM I? THE DEVIL?
NOPE NOPE DEFINITELY NOT. I'M
BAPHOMET
AND I'M AN OCCULT BEING AND AS CREEPY AS HELL.
OH AND BUY SOME OF MY STUFF, WON'T YOU?
HEY, FORGET  BAPHOMET, HE'S A SOFTIE.
WAS IT SOME PURE EVIL YOU WERE LOOKING FOR?
THEN I'M THE ONE YOU NEED! LOOK NO FURTHER!
I ALSO HAVE A MARKET STALL BY EXOTIEK.
YOU CAN BUY LOVELY RED SATANIC SKULLS, WITH BEAUTIFUL HORNS ON, GEAR LEAVERS, BAGS, DOOR KNOCKERS, JEWELLRY AND MORE.
ANYTHING A SELF RESPECTING DEMON COULD WISH FOR.
THAT SAD DARK ANGEL LUCIFER – PRETTY USELESS KIND OF A FELLOW IF YOU ASK ME – WASN'T SELLING ENOUGH ON HIS OWN EITHER, SO YOU CAN BUY SOME OF HIS STUFF IN MY SHOP AS WELL. ALWAYS READY TO HELP A GUY OUT, THAT'S ME.
GREETINGS FROM THE ORIGINAL, ONE AND ONLY DEVIL HIMSELF.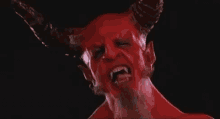 HI I'M ANUBIS, ANOTHER CREEP.
I'M A DEAD EGYPTIAN – HALF MAN, HALF DOG, HOW WIERD IS THAT?
I WOULD MEET DEAD GYPPOS WHEN THEY ARRIVED AT THE UNDERWORLD AND HAVE A TALK WITH MY FRIENDS ABOUT WHAT TO DO WITH THEM, BEFORE THEY GOT ALL WRAPPED UP IN SHEETS.
I HAVE SOME COOL STUFF YOU CAN BUY AS WELL.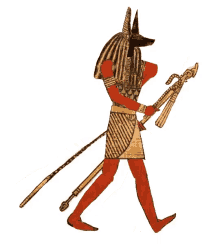 HI, I'M KALI, THE NASTIEST PERSON SELLING STUFF ON HERE.
A REAL FEMME FATALE, THAT'S ME!
I'M NOT A GOTH, BUT I MIGHT AS WELL BE.
I'M AN ANCIENT HINDU, WITH A VERY DARK AND VICIOUS NATURE.
I'M THE GODDESS OF DEATH, DESTRUCTION AND RENEWAL. I LIKE CUTTING HEADS OFF AND MAKING NECKLACES OF THEM.
I WAS ONE OF LORD SHIVA'S WIVES. THE OTHER WIFE, PARVATI, IS SICKLY SWEET AND NO FUN.
YOU CAN'T SEE IT, BUT I HAVE JUST FINISHED SHIVA OFF AND AM DANCING ON TOP OF HIS DEAD BODY.
(SPOILER – HE COMES BACK TO LIFE AGAIN LATER – NO GETTING RID OF HIM.)
I HAVE LOTS OF SCARY STUFF FOR SALE – MOSTLY NAUSEATING PICS OF ME.
ESPECIALLY SUITABLE FOR THE PASSIVE AGRESSIVE BUYER, EXTREMELY RAMPANT FEMINISTS AND FOR LADIES WHO JUST DON'T LIKE THEIR HUSBANDS.