HIERONDER AFLEVERING 1 VAN THE GRAVE HUNTERS
Ach Opa, zo lang niet gezien, ik dacht dat ik U op zou gaan zoeken in Highgate Cemetry.
Nee, ik draag geen boerka, ik moest Magere Hein nadoen, anders mocht ik kort voor avond niet in. De begraafplaats gaat zo meteen dicht, vandaar.
Nou rust in vrede, Ouwe.
Ik kom over 10 jaar weer.
Ik heb Ome Karel ook gevonden!
Heb je een boodschap voor hem?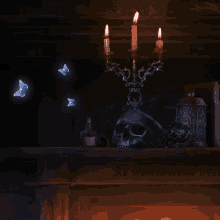 HOI JONGENS, WIL JE ÉCHT DE DOODEN LASTIG GAAN VALLEN MET ALLERLEI GEZEUR, MOET JE EEN OUIJABORD AANSCHAFFEN!!!!!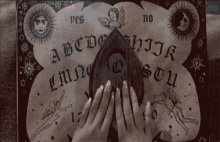 EN NU WORDT HET TIJD VOOR EEN DEPRIMEREND JANKVERHAAL
EDGAR ALLAN POE MET ZIJN RAAF
I was Edgar, the saddest man in the USA.
My wife died, I lost all my money, nobody would buy my poems and I took to gambling and drink.
And then I died.
You can read my poem about the raven, if you promise to cry a little bit.
So as not to forget my tragic life, I am begging you to buy some of my memoires.
I have lots of dead bird's skulls, jewellry with my sad face on it, clocks to remind you that your days also are numbered and all sorts of other wierd and depressing gadgets.
You really need to take a look. Even if you decide to buy nothing from me. I'm used to being rejected after all.
BREAKING NEWS!!
EMMA HAS MADE A WHOLE NEW PAGE JUST ABOUT ME, AND MY WIFE AND OUR SAD LIVES.
FOR THE WHOLE DREADFUL STORY!
HÉ! ALS JE ER TOCH HIER BENT…
BEZOEK DEZE FANTASTISCHE PAGINA'S EN KOOP JE ROT!